Welcome to The Golden Girls Wiki
"Thank you for being a friend" of The Golden Girls Wiki!

The Golden Girls is the story of four older women who share a house in Miami Beach, Florida. Bea Arthur plays Dorothy Zbornak, a divorced school teacher, with a sardonic wit. Rue McClanahan plays Blanche Devereaux, a man-hunting Southern Belle. Betty White plays Rose Nylund, a very sweet woman who is somewhat spacey. Rounding out the trio is Estelle Getty, playing Dorothy's outspoken mother, Sophia Petrillo.
Betty White - Rest in Peace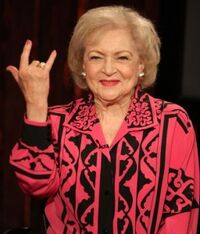 It is with sadness that we see the news that Betty White, the last surviving member of The Golden Girls, has passed away.
Her role as the honest, lovable, kindhearted Rose Nylund showed us how to be positive even during times of crisis, and what it takes to be the toughest Scandinavian there is in Miami. Whether it be stories from St. Olaf, memories of her husband, or fun with Dorothy, Blanche, and Sophia - Rose and Betty kept enthusiasm, joy, and kindness at an all-time high.
Betty, Rue, Bea, and Estelle; Rose, Blanche, Dorothy, and Sophia - you have truly made our lives Golden.
News

The Golden Girls
is
now on Hulu
! Stream all seven seasons! The series continues to air regularly on US TV channels such as
The Hallmark Channel
,
TV Land
and Logo.
Related TV Shows
Rose Quotes
"It's like life is a giant weenie roast and I'm the biggest Weenie!"
---
"Oh, you bet I am! I eat raw cookie dough. And occasionally, I run through the sprinklers and don't wear a bathing cap. And at Christmas, I've been known to put away more than one eggnog."
---
"Oh, don't give up, Dorothy. If the ancient Egyptians could move 20-ton stone blocks to build the pyramids, we can move a toilet."


Discuss
Seasons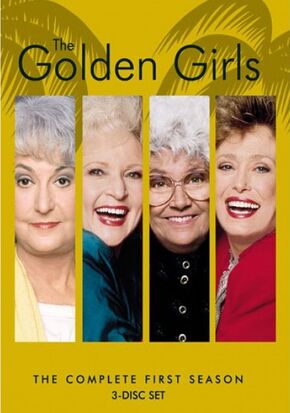 Quiz